Top 5 cities to watch for tech job growth
Silicon Valley has made a name for itself as the mecca of the technology world, hosting a number of the biggest names in the industry, such as Facebook, Google and Apple. While many tech professionals aspire to work in this area, the cost of living and job competition can be fierce to contend with. However, there are five cities gearing up for tech growth that anyone with career ambitions in the field should watch.
1. Seattle
Seattle and the nearby town of Bellevue are becoming major tech magnets. Microsoft originated in Redmond, attracting a number of other organizations to set up shop in Seattle, including Amazon and T-Mobile USA. According to a study by JLL, tech employment in this area grew 77.7 percent between 2001 and 2015. The lower cost of living also make it attractive to employers and potential candidates. JLL ranked Seattle as the fourth-highest area with staying power.
2. Salt Lake City, Utah
Tech professionals can find another hidden tech gem in Salt Lake City, as well as surrounding cities Provo and Orem. The lower taxes, diverse workforce, natural amenities and flexible regulatory environment have attracted names like Twitter, Adobe and Electronic Arts. According to Forbes, the city experienced 7.6 percent growth in tech employment over the last two years. The cost of housing is also about 50 percent less than in San Francisco, making it enticing for tech professionals.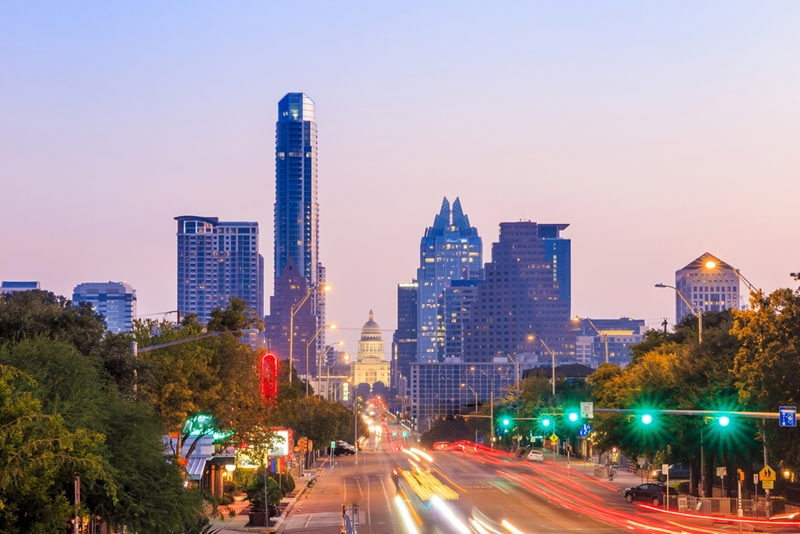 3. Austin, Texas
Texas offers a number of resources to tech industry giants and entrepreneurs alike. Dell was founded in Austin, and other giants such as IBM, Google and Facebook have established bases there. According to Fast Company, there are more than 50,000 available tech jobs in the city. Development analyst, network administrator, software engineer, technical writer and Java developer rank among the top positions most in demand for Austin. JLL even ranked Austin with the third-highest staying power, only after Silicon Valley and San Francisco. The city is quickly becoming a burgeoning tech hub and will be one to watch closely for job opportunities in the future.
4. Raleigh, North Carolina
"As tech becomes more in demand, look to these cities for contributions and opportunities in the future."
Raleigh is one of the lesser-known tech jewels, but it's beginning to shine as more organizations and professionals gravitate toward the area. The city is part of the so-called Research Triangle, where world-class, high-tech research and development take place, according to CIO. As a result of these connections, there are a number of contributions coming from Raleigh that will be worth watching. There are more than 28,000 available positions, and Raleigh is another city that has been ranked with high staying power, coming in at sixth place in JLL's rankings. Tech employment for Raleigh grew 32.3 percent over the past decade, with STEM in particular increasing by 15 percent.
5. Nashville, Tennessee
The home of country music is also becoming a home for tech professionals. Nashville has prominent health care and biotech organizations that need candidates in STEM fields. In fact, tech industry job growth in the area has increased by 43 percent, as a result of demand in data processing and system design, specifically. The Street noted that there are currently 20,000 information technology jobs open in Nashville and the surrounding towns of Davidson and Murfreesboro. Systems administrator, iOS developer and information security engineer are the top jobs in the area.
Larger cities like Chicago and New York, as well as Silicon Valley, boast considerable tech hubs and opportunities for job growth. However, the cost of living and job competition in these areas can pose major challenges for tech professionals. There are a number of cities across the country that are not only more affordable to live in, but have tech hubs that are emerging on the scene, thanks to base establishment from tech giants and a growing need for these candidates in nearly every field. As tech becomes more in demand, look to these cities for contributions and opportunities in the future.