Top 5 best-of-breed big data tools
Information is king when it comes to business decision-making, and modern organizations have a vast array of data flowing into their systems on a daily basis. Mobile devices and objects enabled with internet capabilities have changed the game by continuously pushing details concerning user behaviors that companies can employ to their advantage.
However, managers must realize that they aren't just analyzing text-based information anymore. Data might come in unstructured forms like photos and videos, which have to be organized and evaluated alongside everything else. Organizations must have the best-of-breed big data tools in place to accommodate a large amount of information and effectively parse through everything for actionable insight. Here are some of the main tools to look out for:
1. Hadoop
When it comes to storing and managing big data, Hadoop is one of the best tools for the job. It provides an open-source software framework for distributed storage of very large data sets, enabling you to scale your data without worrying about hardware issues. Hadoop is great for storing and processing any type of information, making it a boon for big data projects. Hadoop integrates well with a number of other companies and technologies, but you will need a good understanding of Java to utilize it effectively.
Many organizations pair Hadoop with NoSQL databases that help store and mine data from racks of servers. InfoWorld contributing editor Peter Wayner noted that NoSQL is more flexible than traditional relational databases, and with Hadoop, queries are simple to execute. These tools together can help organizations utilize big data within their systems without requiring major infrastructure changes.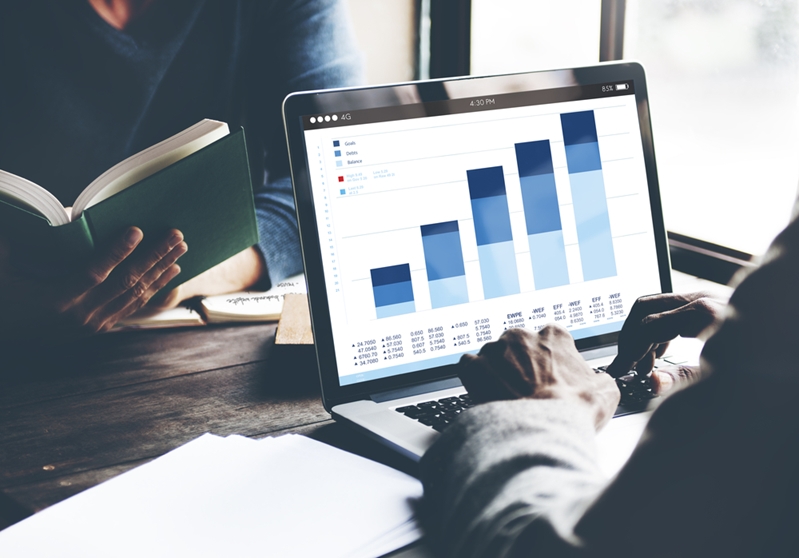 2. OpenRefine
In order to get your information to be workable for analysis, it needs to be cleaned. OpenRefine is dedicated to cleaning messy data by refining and reshaping data into a usable set. According to Import.io, OpenRefine is able to explore large sets of data easily and quickly, which makes it an essential asset to big data efforts. This tool also has the benefit of being user-friendly and constantly improving based on its large community of contributors.
Many times, data tools can only read nicely structured data sets, so it's up to OpenRefine and similar tools to ensure that all information is presented in a way that makes sense to other programs as well as the user. With the variety of information and format types that may come in, OpenRefine can be a powerful ally in distilling it all into an understandable form.
3. Splice Machine
Getting real-time insights is critical for businesses to make decisions and identify emerging patterns. For example, if there are a number of issues appearing in one service or product, the organization will need to reevaluate its strategies in these areas. However, this can only be truly beneficial when problems are spotted and handled early on. Big data doesn't particularly lend itself to quick and easy analysis, but Splice Machine has emerged as the answer to this issue.
Splice Machine is a real-time SQL-on-Hadoop database that enables teams to generate actionable insights in real time. According to CBR Online, this tool can scale from gigabytes to petabytes and has support for a number of platforms and languages including JavaScript and Python. For organizations looking to get the most out of their big data in real time, Splice Machine will be a critical tool in their arsenal.
4. Pentaho
If you want a one-stop shop for data integration, visualizing and analyzing big data, Pentaho can be an essential tool. Teams can use this system to integrate big data with minimal coding required; you just need to drag and drop the user interface and tools you want. The platform comes with data mining and predictive analysis capabilities, making it beneficial for looking at long-term goals and anticipating behaviors.
The best part of this platform is that it has native support for Hadoop, NoSQL and analytic databases. An active community of developers support Pentaho, making it easy to use and update the UI for the best experience.
5. Tableau
The ultimate goal of big data is to take a mass of information and transform it into something that can be easily presented to stakeholders and other teams. Tableau is a data visualization tool that focuses on business intelligence and uses data to create bar charts, maps and other visuals without the need for programming. Teams can also use the web connector to get live data into a visualization when needed.
Tableau is extremely user friendly and has key elements like an in-memory analytics database and advanced query language. Organizations can choose between five different options of the tool, each coming with different functions and support capabilities.
Big data tools can sound complex, but you don't have to approach them alone. Foothills Consulting Group can help configure each tool to your needs and provide the resource augmentation needed to realize the advantages these solutions have to offer. Contact us today to learn more about how to use the best-of-breed big data tools to analyze and leverage information.