Futuristic capabilities following in the wake of 3-D and VR
People have long sought to outdo expectations by creating new technologies and processes that were once thought impossible. Such is the case with 3-D and virtual reality: Although these ideas have been around for decades, realistic applications have only emerged within the past few years, opening up a number of opportunities. Futuristic capabilities are following the rise of 3-D and VR advancements, and they could significantly impact how businesses and people around the world operate.
Augmented reality
Augmented reality is emerging in tandem with VR development and hardware. AR specializes in live views of a physical, real-world environment where elements are supplemented by computer-generated sensory input. In summer 2016, Pokemon GO was released with AR capabilities for smartphones, using the device's camera to show the area and transpose a creature onto the surroundings. Snapchat also uses AR for its Lens options, transposing different objects into filters. The lenses disappear daily, making it enticing for users to check out the new available choices.
In addition to games and selfies, AR and VR developers are pushing each other to the next level to add critical uses and expand on the technology. According to Datamation, while both technologies are visually oriented, it might not be too long before other senses are incorporated. Gloves could provide the sensation of touch, while smell-o-vision could give the real sense of the location. The technologies would also be particularly beneficial for capturing 3-D scans of buildings as well as providing training or teaching opportunities. Businesses should take note of AR and VR now to capitalize on them for better customer engagement and identify potential company use cases.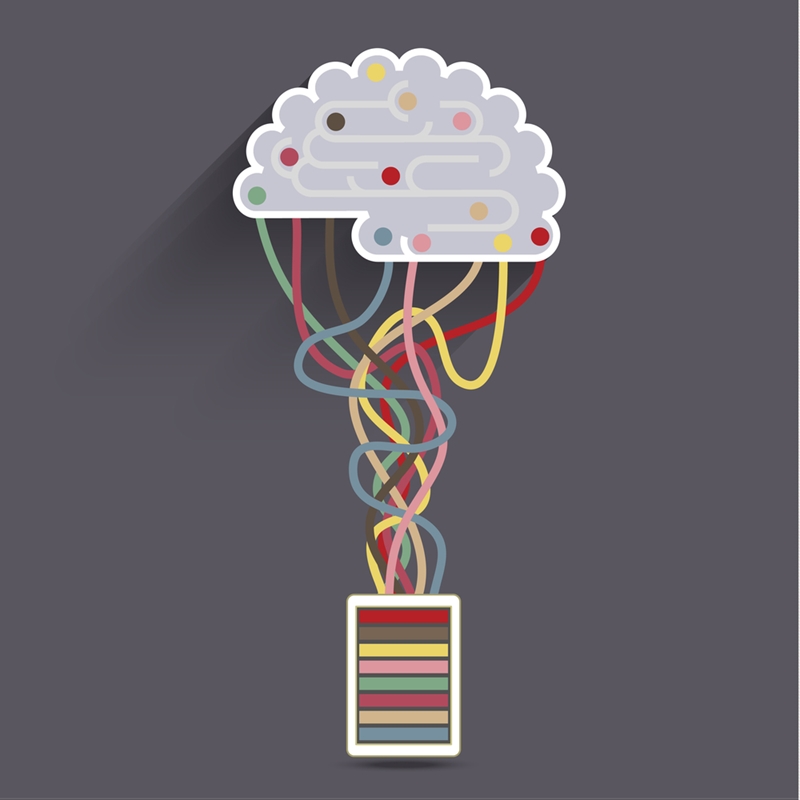 Artificial intelligence
3-D and VR technologies have shown that the ideas that seemed like a distant future dream are actually possible today. More work is being done to study and implement sensor-based technologies to enable machine-to-machine communication and improve upon machine learning initiatives. Artificial intelligence is a major component of business evolution to expect within the near future. IBM's Watson has set the standard for most other business initiatives, with the ability to cycle through massive sets of data within mere minutes and come up with the best answer. This has been presented on a smaller level with the emergence of AIs like Microsoft's Cortana, Apple's Siri, the Amazon Echo's Alexa and the Google Home. Each of these AIs differ in capabilities and technological polish, but they all mark significant progress.
"3-D and VR have shown that perhaps futuristic technologies are not so far off after all."
Facebook's advancing features showcase its AI capabilities. Over the past few years, the organization has created an AI capable of identifying people within photos and recommending that users tag them. In an interview with Forbes contributor Peter High, Facebook Chief Technology Officer Mike Schroepfer noted that the company's AI helps users ensure that they don't miss anything that might be important to them, organizing news feeds according to user preferences at scale. With this technology, Facebook is improving the user experience and adding things like assistive capabilities for those with visual impairments.
User experience
Overall, the rise and advancement of 3-D, VR, AR and AI aim to improve customer engagement and provide additional business capabilities. These technologies are being leveraged to market products and services in new and interesting ways. In an interview with Forbes contributor Tomas Laurinavicius, industry expert Bill Boden noted that AI and chatbots will shape mobile app development to create holistic conversational solutions on connected devices. VR and AR are also expected to become extensions for mobile to take current technology to the next level. As these futuristic capabilities continue to evolve, they will do so with a user emphasis in mind.
The rise of 3-D and VR have been monumental in their own ways, impacting a number of different industries and business capabilities. They've also shown that perhaps futuristic technologies are not so far off after all. AI and AR are expected to make large advancements in the near future, with user experience and engagement as the main focus. Organizations should take note of this technology and assess how they might be able to capitalize on it.