4 hottest IT professional positions for 2017
Staffing a business with the right IT members has become a higher priority within the past decade. Demand in the IT sector is growing faster than any other market due to the specialization required and the capabilities that new technology can offer. However, individuals in this field can't afford to remain static, as trends and skills are constantly emerging. Let's take a look at some of the IT positions that will be the most sought-after in 2017:
1. Data scientist
Organizations are collecting, organizing and analyzing more data than ever before. Information now comes from a variety of sources including applications, mobile devices, sensors and other connected tools. Businesses can take advantage of this to identify trends in customer behavior as well as improve their products and services.
However, leveraging big data is only possible with a capable professional. Data scientists have knowledge of Hadoop and other systems to help them manage large data sets and report the most relevant, accurate information. Glassdoor ranked data scientist as the best job in America based on career opportunity and employee satisfaction. The site listed more than 1,700 open data scientist positions, with a median base salary of $116,840. Data scientists are highly valued across businesses, and it will be an in-demand position for the foreseeable future.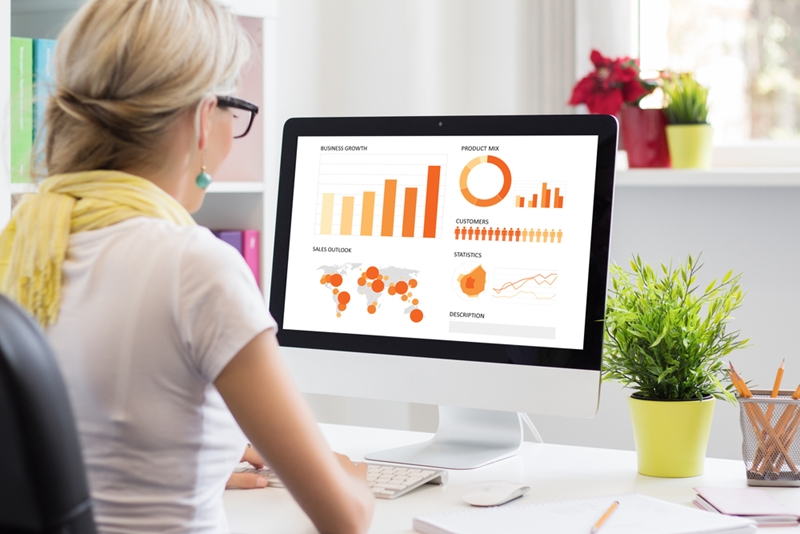 2. Information security analyst
One of the top concerns of any business is security. As we noted before, organizations collect a large variety of information, but not all of this data can be handled in the same way. There are federal regulations in place that dictate how companies must treat personally identifiable information, and any slip could result in considerable costs and reputational damage. Think about the recent Yahoo breach, in which 1 billion user accounts were hacked. This type of incident can happen to any organization, and it's important to have a professional who understands how to prevent it.
An information security analyst has specific knowledge of how to protect sensitive information. These individuals plan and carry out security measures, such as installing firewalls and testing existing safeguards for any vulnerabilities. Professionals in this role earned more than $90,000 on average in 2016, and demand for this skill will rise 18 percent over the next seven years, Business Insider reported. Data security is something that many organizations are taking seriously, and IT professionals can profit from this growing need.
3. Internet of Things architect
"The IoT is already here and is making considerable changes."
Out of all the positions on this list, this one is the newest and the most unknown. The Internet of Things is often thought of as a far-off futuristic world, but the IoT is already here and is making considerable changes. More everyday objects are being endowed with internet connection capabilities to send and receive information, and businesses are still working out how to use this technology to their advantage.
Cue the Internet of Things architect, who possesses specific skills to build IoT solutions to solve business problems and set the overall IoT vision. According to Gartner, this position isn't for the faint of heart; it requires technical and integration expertise, organizational versatility, business acumen and the ability to mold an ambiguous position to the needs of that business. This position is so new that its outlook isn't yet certain. Individuals in this position can expect to see similar pay to a cloud architect, which averaged $160,000 from 2013 to 2015. Although this position can seem risky and unclear, many of the skills of an IoT architect are desired for other IT jobs, meaning that even if the IoT is a flash in the pan, your capabilities will still be in demand.
4. Application developer/programmer
Apps exist for virtually every business and consumer use, but with the rise of IoT, new technologies and evolving processes, developers and programmers are still in high demand. In fact, according to Computerworld's Forecast 2017 survey, 35 percent of respondents were planning to hire individuals with this skill within the next year. These professionals are needed to create APIs, customize off-the-shelf programs and build proprietary software.
Organizations realize the value of app programmers and are willing to pay for their talent. Companies pay around $66,000 on average for this position, according to PayScale. Development professionals can make more depending on their expertise, the project they're working on and the area in which they're operating. In fact, some businesses will pay over $100,000 for a capable developer.
IT professionals and businesses alike should look for these positions to be in high demand this year. Professionals should always be evolving and expanding their skills to better meet company needs and keep up with technology trends.