4 revolutionary ways 3-D technology is being used today
When you think of 3-D, your thoughts likely go to the movies, where you must sit with plastic glasses in order to get the full effect of the immersive technology. While even this use has advanced over the years, 3-D technology is being leveraged for a number of incredibly revolutionary efforts. Let's take a closer look at how 3-D technology is being used today and how it will shape the future:
1. Improving patient opportunities in health care
Taking care of patients is a very sensitive task, particularly when faced with unique conditions and circumstances that haven't been fully explored. Surgery on conjoined twins, for example, is a very risky and complicated procedure. However, thanks to practicing on 3-D printed models, doctors and nurses at The Children's Hospital at Montefiore in New York successfully separated twins who were joined at the head and shared up to two inches of brain tissue, CNN reported. 3-D technology is being used in a number of other difficult surgeries to prepare doctors for the real thing.
3-D printing is also being leveraged to revolutionize the prosthetics market with a less costly, lightweight alternative. Using this technology, prosthetics can affordably be replaced as they are outgrown, New York Daily News stated. Kids and pets in particular can take advantage of 3-D printed limbs to live a normal life. The industry will be largely impacted by this technology to improve patient opportunities and create a prosthetic that is custom-made just for the individual.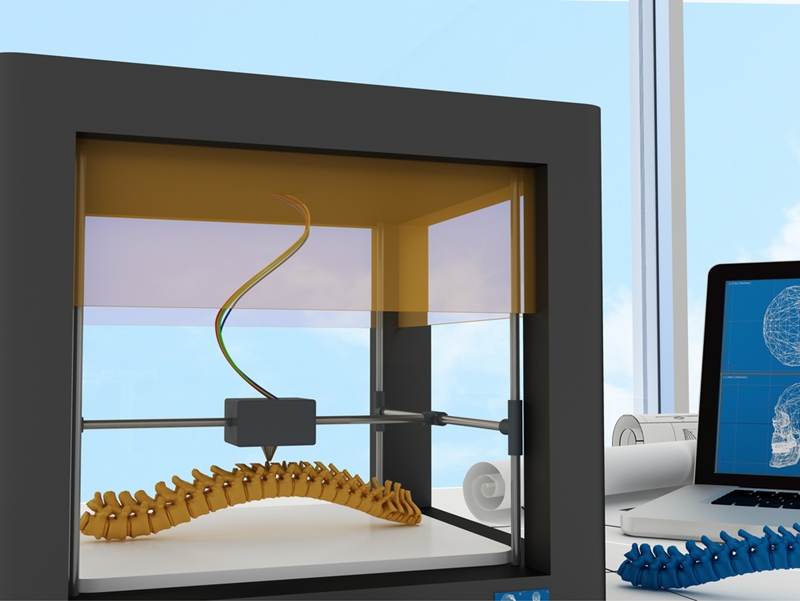 2. Restoring marine life with coral reefs
There's no doubt that humans have had a major impact on the environment from the land to the oceans. Development and pollution have destroyed or damaged about 70 percent of the world's coral reefs, according to the EPA. As a result, marine life as well as humans have suffered the consequences. In an effort to counter this, Reef Arabia is installing 3-D printed reefs along the coasts of the Persian Gulf. They are focused on habitat restoration, enhancing coastal developments and protecting coral reefs from future devastation. Efforts like this can extend to other reefs in need of help, as well as other similar environmental uses.
3. Upgrading the online shopping experience
"3-D technology allows users to look at a product from every different angle."
The popularity of online shopping has skyrocketed over the past decade as a means to look at and buy items more conveniently. However, customers still want to view an item as they would within a brick-and-mortar store. 3-D technology allows users to look at a product from every different angle, showing features as they would be in real life down to minute details. Shoes of Prey, for example, provides the ability for consumers to view its shoes in 360 degrees and offers product customization, business analyst Shreyas Nivas wrote in a LinkedIn post. This enables shoppers to visualize the items more realistically before they commit to ordering, enhancing the user experience and improving overall satisfaction.
4. Driving auto evolution
The automobile and aerospace industries are also being revolutionized by the customization and lightweight materials afforded by 3-D technology. Boeing, for example, has more than 20,000 in-flight 3-D-printed parts, Automotive World reported. Printing has gone from small-scale prototyping to producing major parts for these vehicles. Automotive manufacturers in particular will likely look to 3-D printing to produce lighter, safer vehicles that can be customized to individual preferences. Some tailored parts could include front and rear bumper effect skins, as well as entry-level interior parts. As cars continue to evolve, 3-D printing can be an essential in ensuring that every individual has a model tailored to his or her aesthetics.
3-D technology has quickly advanced over recent years and is guiding some truly revolutionary innovations. With 3-D techniques, online retailers can bolster the customer experience. 3-D printing has multiple uses in health care to help doctors improve patient outcomes. The technology can also be leveraged for ecological benefits and manufacturing advancements. By utilizing 3-D, organizations can remain competitive and evolve offerings to be more customized and beneficial. As technology continues to evolve, 3-D processes and use cases will be worth watching as well.